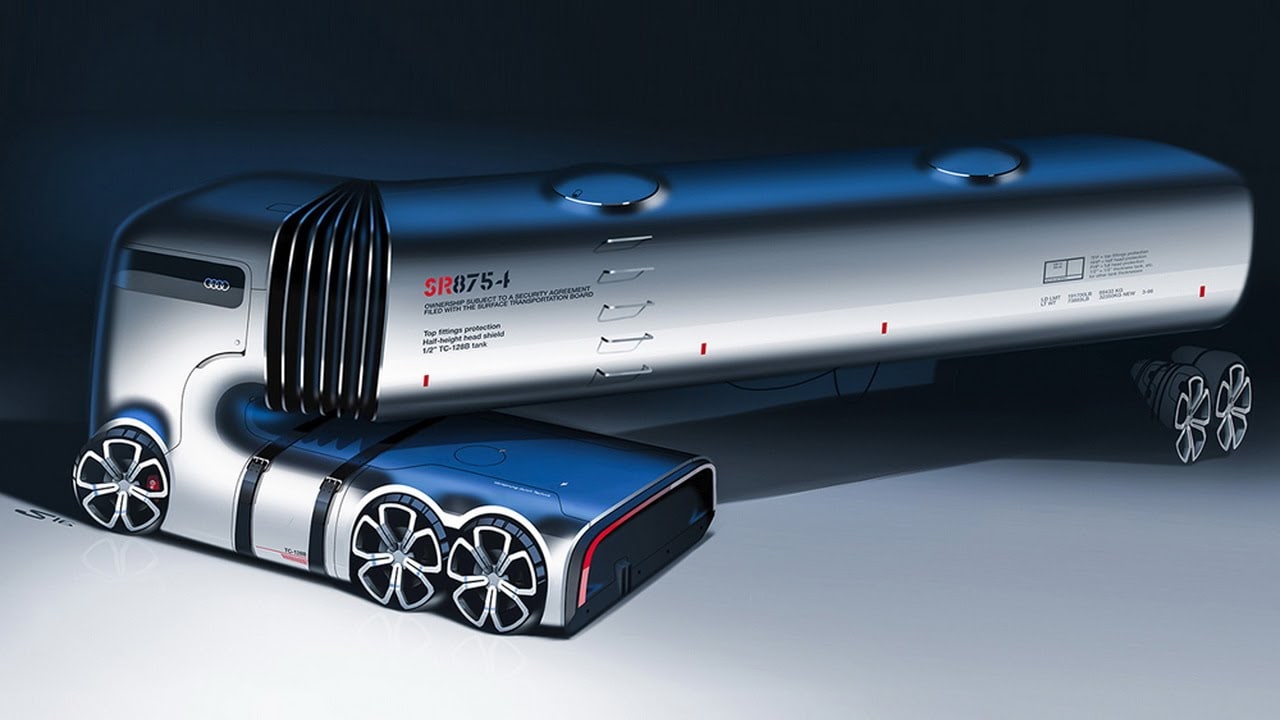 Audi has always been known for its revolutionary technologies. That's one of the things we take pride in here at Audi Shrewsbury. Novel ideas and concepts were turned into reality, shaping the future of automotive production. Open innovation, in particular, was a tactic used by the German automaker to accelerate its growth and get more vehicles to market faster.
This beneficial collaborative business strategy isn't just for the development of technology. It can also be applied to the design process and help Audi with creative concepts.
That's one of the reasons the German automaker has organized a global open innovation contest intended to develop and enrich the future of automotive production. People from around the world were encouraged to share their visionary ideas and help make the automotive world better and more competitive.
Well, as it turns out, Audi didn't have to get through all the trouble of creating an international open innovation competition because people are so in love with the brand that they would willingly come up with innovative ideas.
Presenting exhibit A: two future concept trucks designed by two digital artists.
A Concept Truck That Will Blow Your Mind
We here at Audi Shrewsbury are a sucker for technology, and we are always looking for futuristic concepts and innovative ideas. So, when we saw these jaw-dropping concept trucks, all we could think about was: when will they go into production?
The creators of these futuristic concept trucks are the Belarusian designer, Artem Smirnov, and the Ukrainian3D modeler/CAD sculptor, Vladimir Panchenko. The duo designed two Audi concept trucks with spaceship-like features and posted the models on Instagram.
Both Audi concept trucks have elongated head and tail lamps, silk-like exteriors, and a futuristic-looking cockpit. One of the concepts is self-driven and electric-powered while the other one is an electric truck show car. Let's discuss both of them.
Concept A is a self-driving truck destined for transporting anything from oil to race cars. The design looks gorgeous, to say the least, and it stretches the limits of the imagination. Looking at the smooth cockpit, you almost feel like this truck is piloted by Darth Vader himself on his way to destroy Alderaan.
Concept B features an electric truck show car with a very odd cabin on top of it. As a matter of fact, if you look closely, you'll notice that it looks more like an F1 cockpit than a truck's cabin. Inside, there seems to be a steering wheel that is similar to one of open wheel racers.
The designers had a different plan. They wanted to create both concepts, choose the better one and post it to Instagram. But, because both of these concepts looked amazing, they couldn't decide. Maybe Audi can help them and pick up one of the concepts and make them a reality.
Could This Future Concept Truck Become Reality?
While we can't say for sure if this is going to be the future of trucking, we are more than certain that the future is electric.
Audi shifted its focus on electric cars after Volkswagen's diesel emissions scandal and the rise of Tesla. The German automaker doesn't currently offer any electric vehicle, but they plan to introduce a new electric model every year beginning 2018. One of those cars could be this futuristic truck.
Self-driving cars are also becoming a reality. Numerous automakers have already launched or are soon to launch cars that can drive themselves. Even tech giants like Google or Apple are creating their own self-driving prototypes. So, the timing couldn't be better for Audi to up its game and change the face of the automotive industry once again.
The ball is in Audi's court. Will they turn these stunning concepts into reality or let a competitor pick up the project and take credit for the innovation?
Although we'll have to wait and see if Audi will create a truck that looks as fantastic as the one imagined by the two artists, it doesn't mean that there aren't plenty of other great options. At
Audi Shrewsbury
,
you can find a broad selection of great cars. So, contact us today and we'll make sure you'll drive away in your dream car.