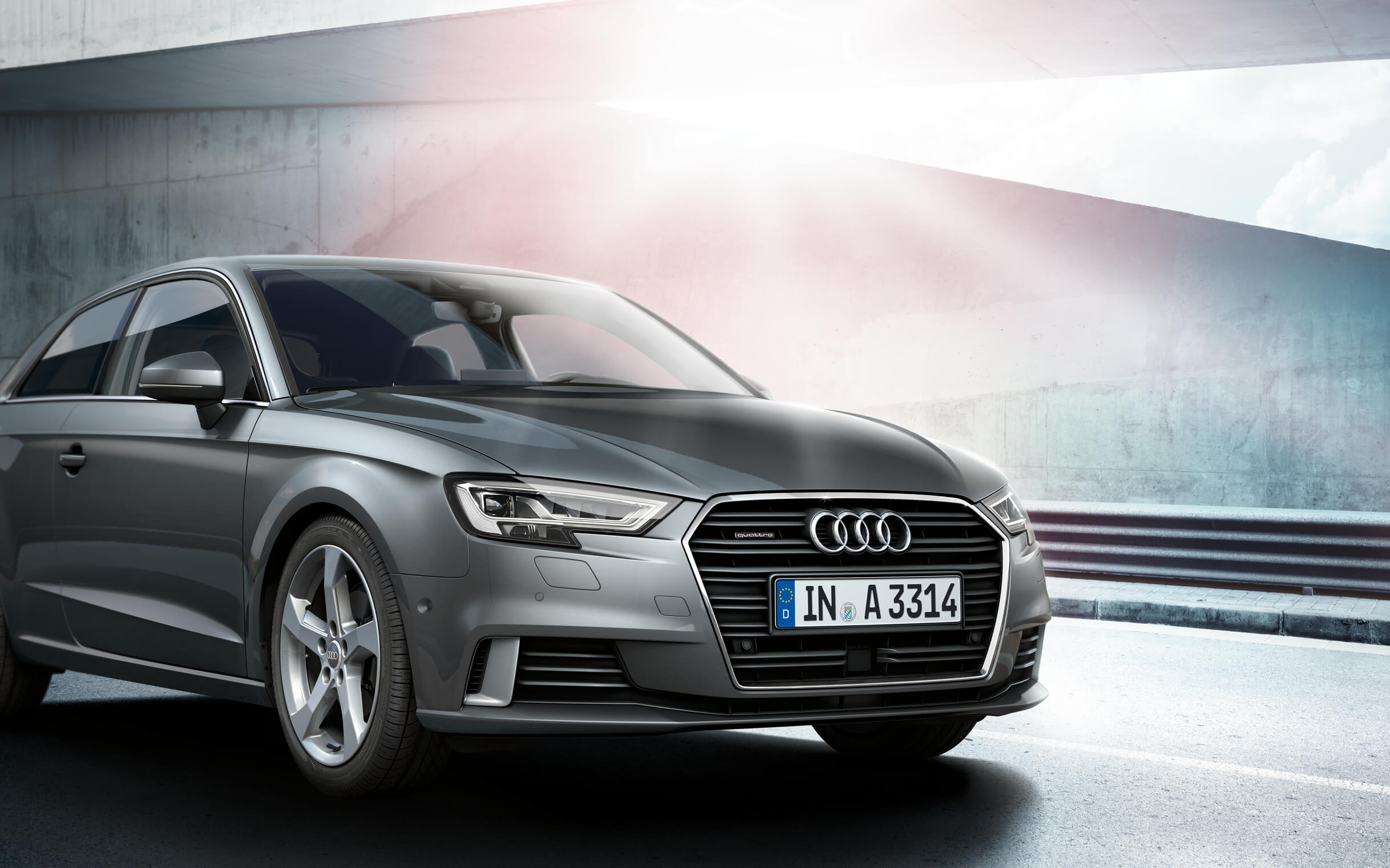 What is your favorite car? If you were to ask us here at Audi Shrewsbury, we would answer Audi A3 without hesitation.
This superb car comes with a lot of great features that make it win the battle in its category of premium hatchbacks. Extremely comfortable and easy to drive, this high-quality vehicle will ring your bells.
Curious to hear why? Here is a list of reasons that we here at Audi Shrewsbury put together to show you why an A3 might just be the best shopping choice you made in a long time.
1. Performance
It goes without saying that performance is one the first things you take into consideration when looking for a car. It's not for nothing that Audi A3 is such a favorite among car lovers. It comes with a strong road grip, an amazing turbocharged engine range, nimble handling, and a great "drivability" feel to it.
Out of its strong range of engines, many prefer the 1.4-litre turbocharged petrol one since it can turn off two of its cylinders for extra fuel consumption.
2. Great Value
You can score this beauty for just over $30,000 for a base price, which makes it a great deal if you compare it to her similar featured rivals. You get a whole lot of value out of purchasing it, and you are sure to be pleasantly surprised by the great standard features it comes with. The 10-speaker stereo, the xenon headlights or the Apple CarPlay are just a few of the amazing features this car has.
3. Premium Driving
There is nothing like driving an Audi 3. Just visit our dealership at Audi Shrewsbury and test drive one of your cars. It will be an experience like none before. Extremely quiet and stable at any speed, this car will make driving a great experience.
4. MMI Infotainment Interface
Who doesn't love a great infotainment interface while driving? Audi A3's MMI system is a top notch one, coming in with controls that are very easy to use and with a visually clean display of its buttons and switches. Not to mention that it has a very intuitive software. Among the features that you will enjoy are a drawing pad and 3D animations.
5. Amazing Design
You will fall in love with this car the second you set your eyes on it. The attractive outside styling that gives it a sportier yet elegant feel makes this car hard to miss. It's interior is a proof of style and craftsmanship, with a refined yet simple touch to it. The center stack is not as overcrowded as most are, providing only the buttons and gadgets that you need.
6. Powerful All-Wheel Drive
This car comes with an impressive 300-horsepower 4-cylinder all-wheel drive, making it a true raging beast on whatever twisty road you put it on. If you prefer having a car that can offer you some excitement and power and still be able to comfortably and silently drive it through town, then this one is for you.
7. Running Costs
With a remarkable running efficiency, this luxury vehicle will simply pay for itself. There is nothing as wonderful as feeling you get to have a great car with a competitive fuel consumption and emissions. Out of all its engine range, the 1.6 liters diesel one is the most frugal of them.
8. Maneuverability
If you enjoy going through some bumpy rides and still keep it fun and comfortable, you will love the high maneuverability of this Audi. Uneven pavements are a no biggie for this car, and the Quattro setup provides some great gripping, grabbing, and breaking. No wonder this car is famous for its grip in corners and its control and precision in tight bends.
9. Adjustable Driver's Seat
Having a great support while driving is crucial, and this is where you will get to love to drive your new Audi A3. With a power-adjustable and well-bolstered driver's seat, your driving experience will be as comfortable as possible.
10. Safety features
Last but not least, safety is a huge factor, and this Audi A3 knows how to keep you feeling safe and comfortable. Especially when you get to know that this five-star car got a five-star crash test rating.
There you have it. These are the top ten reasons Audi A3 is a great car. All that's left now is to check Audi Shrewsbury's
website
and look for a model-year that suits your needs and budget. Then, give us a call and we'll make sure you get your dream car as soon as possible.