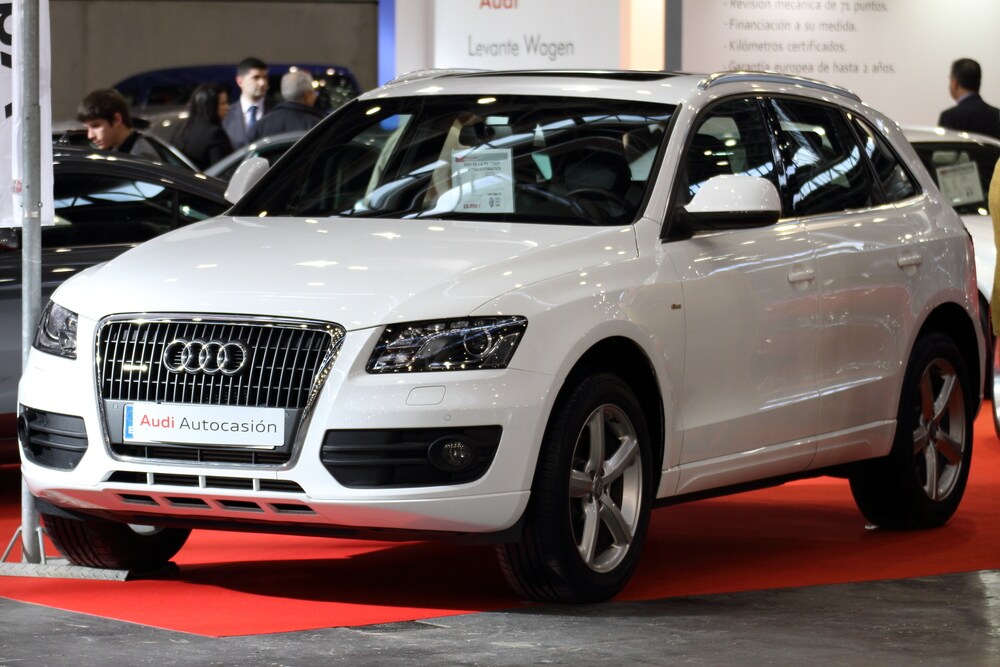 Who has never dreamt of driving an elegant Audi car? Unfortunately, not everyone affords to buy a new model. Some people, on the other hand, have the money but prefer to spend it on other things, like exotic trips. Regardless of your reason, buying a second hand Audi is a great option. After all, an Audi vehicle, whether new or old, represents a symbol of power and elegance.
The only problem with buying a second hand Audi is that it's very easy to get screwed. There are numerous factors you need to keep in mind before making a decision.
But, fear not, Audi Shrewsbury is here to help you. Follow these tips and you should have no problem at all buying your new old Audi car.
1. Know Your Budget
Decide how much money you are willing to spend on a second hand Audi car. Also, it's important to establish how you are going to use the car. In other words, know you limit and use common sense. If you decided on a $6,000 budget for a family car, don't spend it on the first Audi TT Coupe you see (regardless of what your inner child is screaming.) You might enjoy this car right now, but it may not be suited for you in the long-term.
2. Research the Market
There are plenty of trustworthy sources you can check and look for good deals. For instance, you can go to auctions or order a second hand Audi vehicle from eBay Motors. But, one of the best and safest options is to research your local luxury car dealership. At Audi Shrewsbury, you can find a wide selection of pre-owned Audi cars. From the latest versions, such as the 2016 Audi A3 Sedan or the 2016 Audi Q3 SUV, to classic models, you'll definitely find a car that suits your needs and preferences.
3. Decide on a Model
Buying a car isn't something as easy as deciding what model you like most and then purchasing it. There are various factors you need to take into consideration to make sure you make the right decision. Research the model you like carefully to understand if it suits you. Learn its weak points, typical repair and cost intervals, and so on. Read blogs, articles, and forum queries before making a decision.
4. Compare Prices
Do your due diligence and research the market value of second hand Audi cars. Visit dealership sites to find out if they are selling the model you are interested in and what it is being valued at.
5. Shop Around
You've established your budget, a model, and you have a list of Audi dealerships you know are trustworthy. Now, it's time to shop around and look for the car of your dreams. Make sure to look for cars with features that meet your needs best. Audi cars have a great variety of options that you might be able to do without if you are on a tight budget.
If you are not a technically savvy person, have a trusted mechanic help you. They'll inspect your car of choice thoroughly for you so you can rest assured that you're not getting tricked.
6. Find Out What Certified Means
A certified pre-owned car (CPO) is a vehicle that was previously owned, with no more than 80,000 miles and no older than five to seven years. Unlike a regular pre-owned car, a CPO comes with a complete inspection and repairs that are backed by the manufacturer. A used car must meet the manufacturer's CPO qualification to be sold as a certified car. However, some dealerships use the same checklist for their used cars whether they certify them or not. That's why it's important to work with a dealership that you know you can trust. At Audi Shrewsbury, you can rest assured that we inspect our pre-owned cars thoroughly before certifying them. We pride ourselves in the quality that we offer on all of our used cars.
7. Don't Buy on Impulse
It goes without saying that you shouldn't buy the first thing you see, even if it looks like your dream car. Check to see if the car was in any accidents, suffered major repairs, or show any sign of damages. Only after you've performed a car history check and made sure that everything is alright, you can purchase it.
When buying a second hand Audi, the more careful and rigorous you are with your research, the more confident you will feel when it's time to make the actual purchase. If you need help in finding a second hand Audi that fits your needs and preferences, don't hesitate to contact
Audi Shrewsbury
. We carry a wide selection of new and used Audi cars. Surely, your dream car is among them.