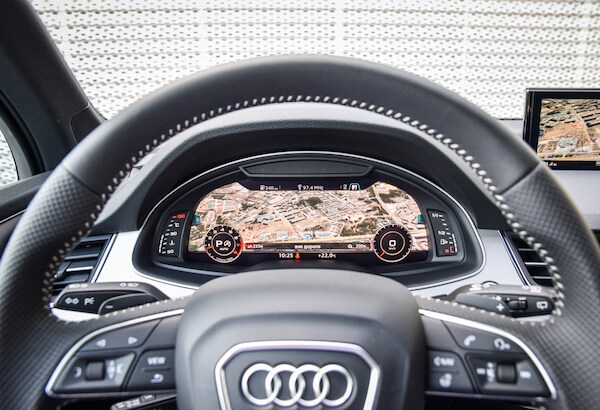 When it comes to high-tech automotive technology, we here at Audi Shrewsbury think that electric cars are the best thing that happened to transportation since the invention of the internal combustion engine.
The benefits are more than obvious – electric cars are environmentally-friendly, the maintenance costs are cheaper than gas cars, and the battery lifespan is increasing year after year. Moreover, Bloomberg.com estimates that electric vehicles would account for 35% of all new vehicle sales by 2040. By 2020, most of them will cost less than their gasoline counterparts and will perform just as well.
Given these predictions, what is a luxury vehicle manufacturer to do? If you're Audi, you could prepare a massive plan to electrify your lineup.
The German automaker announced that it plans to introduce a new electric vehicle model every year beginning 2018, to catch-up to Tesla and other rivals who are already testing the electric luxury car market. More than that, Scott Keogh, president of Audi of America estimates that one-quarter of all Audi cars sold in the US will be electric by 2020.
The ambitious plan will begin with Audi's first all-electric luxury-class SUV, the E-tron Quattro Concept, which was unveiled last year. The vehicle has two electric motors and delivers a combined power of 503bhp. According to the German automaker, the E-tron Quattro has a range of 310 mile and promises 4.6 seconds to 62mph.
Ø The Need for a Shift in Strategy
Until recently, Audi's main focus was on producing gas and diesel-powered car, along with few hybrid vehicles. The German automaker entered the electric car market only recently, with the 2016 A3 Sportback e-tron, a plug-in electric hybrid. However, the company plans to penetrate not only niche markets, but also main segments, such as SUV, wagons, and its Q line of crossovers.
Audi's plan to shift to electric vehicles is nothing new, at least not internally. However, it's easy to see that the diesel emission scandal that took place last year involving parent company Volkswagen played a major role in advancing their efforts.
As you probably know already, Volkswagen used software to manipulate exhaust emissions during testing. In other words, the company cheated on the vehicle emissions test to show its cars as less polluting than they were. Unlike the government test result, the emissions of mono-nitrogen oxides were forty times the legal limit when driving the car on the road.
For Audi, that was a clear sign that consumers are becoming increasingly aware of the need for clean energy and they care about their carbon footprint. While hybrid vehicles have been a good transition for the company, there is a need for a major change.
Ø Audi Still Sees Potential with Hydrogen Fuel
From the moment we at Audi Shrewsbury first heard about the company's plan to electrify its lineup, we asked ourselves what they will do with their hydrogen fuel vehicles. As it turns out, even though the automaker is encouraging the switch to electric vehicles, it doesn't mean that it has given up on traditional fuels, such as gas, diesel, or hydrogen.
Audi CEO Rupert Stadler said for Fortune.com that he still sees a lot of potential in fuel cell electric vehicles.
For those of you who aren't aware, a fuel cell is an instrument that transforms the chemical energy from a fuel into electricity. They are different from batteries as they require a constant source of fuel and oxygen to maintain the chemical reaction.
According to Stadler, Audi's H-tron Quattro Concept car runs on electric power with hydrogen as the energy source.
Audi is renowned for their mastery of fuel cell technology with the Volkswagen Group. The company plans to intensify research and improve the science in the upcoming years.
Ø Audi Will Also Reorganize Its Network of Fabrics
Audi also plans to reorganize its fabrics as part of its plan to produce an all-electric SUV and to make room to its electric vehicle aspirations. The company is moving the production of A1 to a factory in Spain, while the Audi Q3 will be built in Hungary.
The Audi E-tron Quattro Concept will be produced by a factory in Brussel, which is thought to become the cornerstone of Audi's electric vehicle plans. The plant will produce lithium-ion batteries that will be used by Audi and parent company, Volkswagen.
For more information about Audi's hybrid or electric vehicles, we invite you to swing by Audi Shrewsbury's showroom or visit our
website
. Our experts will answer your every question regarding any Audi model.